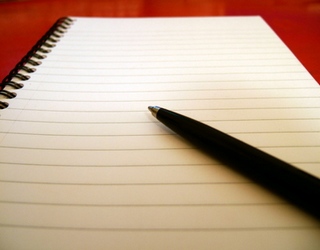 I am catching up with posting online my articles.

It looks like I had a day off today. But still I do not know what to write about. I have just met with one of my ex-colleagues. He is independent now. But it is disappointing because we have put a lot of effort into trying to do things together and now we do not work together. But it does not matter. He doing really good on his own.
What else ?
Well... I allowed myself today the luxury of going to the beach. I use the word luxury because I have not done it much this summer. It was my choice to do other things. But today I made this decision and it was very nice.
Apart from this I am on my experiment with creating my life the way I wish it to have. And in this creation I go through difficult moments when I doubt myself. And then I have to pull myself out of this doubt and put myself back on track. It is easy but it is difficult. It is difficult but it is easy. I bet on the point that I am the creator of my life and I am responsible for all that is happing with me. And thus in the moments when it seems that it is not this way I have to explain myself that this is just the result of my previous creations. And then I have to stand up and keep walking forward. Where will this take me ? I do not know. Maybe I am just wasting a lot of my time. But I will never know if I do not do it. So I have to do it and give 100%.
COMMENTS
---