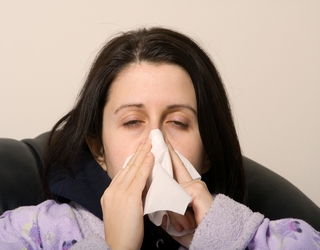 This is the continuation of the previous article:
HOW TO STOP AND REVERSE COLD AND FLU WITHOUT MEDICINE - PART 19

Woooow... it worked. All that I did yesterday was effective. I was feeling much better in the morning and I got even better during the day. And so I decided to work today as normal. In the end it was a busy day for me but I coped with it very well.
I want to point out that normally in this situation a human being would take some flu ( antibiotics etc. ) medicine and even s/he would continue to suffer with the symptoms for at least few days. I did not do it. I used some easy to apply techniques and methods and so today I am fit and almost without the symptoms.
Here is the summary of all the "tricks" that I used and which were helpful in stopping my cold. Maybe it was a flu or something like this. I do not even know the definition of the flu. In any case it was not pleasant to have a running nose and to have a weird sensation in my head and the body. Anyway here is the list of all the "tricks":
1. Breath - make sure that you breathe effectively. Breathe deep and be aware of your breathing.
2. Stop the activity of mind - you may do a meditation but it is important that you reduce the activity of your mind ( thoughts ) as much as possible. This will save the energy which your body will use for self-healing.
3. Putting the hand on my head - I noticed that there was a difference in temperature when I placed my hands on my head. And it felt quite nice to have my hands on my head. In the past I also experimented with keeping my hands close to the head and face but without touching it. But I felt the heat of my hands and this was also nice and at the same time it was giving me some relief.
4. Tea tree essential oil inhalations - I put 10 drops of the oil into the pot with some heated water so that it evaporates. I cover my head with the towel and I breath it in for about 1 min through my mouth. This oil is quiet strong and sometimes I have to lift my face for a second and I get some fresh air. But then I get back to it.
5. I do not use any medicine from the pharmacy.
6. I keep my body warm - I wear warm clothes so that the temperature of my body is stable.
7. Colonic irrigation - I clean my intestine thoroughly with water few times until there is nothing left inside. It looks to me like the body is overloaded with toxins ( also in the intestine ) and but cleaning the intestine the body has more energy for self-healing.
These are my tricks which worked for me this time. But as I said in previous articles I have been investigating this topic for some time now and I have tried some of these tricks already in the past and they helped me to stop or prevent the developing sickness on couple of occasions. This time my sickness was quiet advanced already and I am nicely surprised that it all worked so well and so quickly.


To be continued...
COMMENTS
---