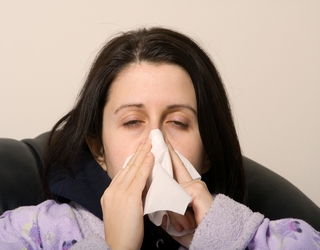 This is the continuation of the previous article:
HOW TO STOP AND REVERSE COLD AND FLU WITHOUT MEDICINE - PART 19

In the morning my symptoms got worse. So I decided to do something about it. First of all I decided not to work with the clients today. Though I did some work with the computer.
In any case in the morning I did a meditation. I learned in the last couple of years that when I start to get sick I need to slow down my mind as much as possible so I simply sat down quietly, I did deep breathing, I relaxed my mind and I reduced the amount of thoughts. The idea behind is that every thought uses the energy of the body. And when the body is sick then it needs to stop using and wasting the energy on thoughts and use it for healing. Thus I slowed down my thoughts.
Later in the afternoon I had a short break on the couch and later I did again meditation. In the evening I had a shower and I cleaned my intestine with water ( colonic irrigation ) followed by meditation and inhalation with 10 drops of tea tree oil.
The result of it all is that my nose is almost dry and I can breathe easier. I have some kind of weird sensation in my head ( I don't think I have the fever ) that could be compared to the build up of headache or heaviness.
Interesting thing that I have noticed is that once I eat, my symptoms get easier ( at least for some time ).
Now I will go to sleep. I will see how it goes tomorrow. Though I have appointments and it will be difficult to change them. So it would be really great if I got better for tomorrow.


To be continued...
COMMENTS
---