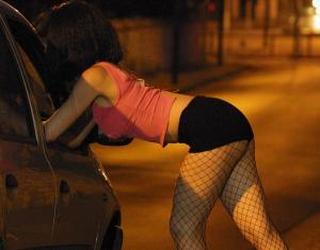 I am catching up with posting online my articles.

This is the continuation of the previous article:
HOW PROSTITUTES CAN CHANGE THE WORLD ? - PART 1

Thus prohibiting things and using force to stop people from doing or not doing something is not an effective way at all.
So how do the prostitutes can change the world ?
The answer is straight forward !!! They need to stop selling their body for money.
OK... but then many - if not most - of the prostitutes are forced to do it because of the economic situation and the need to secure their survival.
So it looks as we had here catch-22 situation because if the prostitutes stop selling their bodies for money then they will end up on the street with no means to survive.
Look... this is a very deep problem. It is certain that if all of the prostitutes stopped doing what they are doing then there would be a drastic and instant change in this world. And it is not just that we would suddenly have so many starving women. We need to also think about all of these desperate men who suddenly would not know what to do about their pressure in their balls !!!
The prostitutes really have a power in their hands. I know that they fear of their survival but still so does any other addict when somebody takes the alcohol, drugs, cigarettes etc. from them.


To be continued
COMMENTS
---