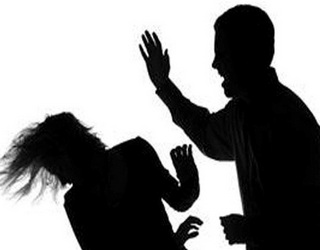 I am catching up with posting online my articles.

So let's continue with few more examples...
Sex can be and actually it is quite often also a form of abuse. But I am not talking just about rape but rather about the self abuse through sex. Thus let's say that you used to have a lot of sex with "strangers" ( one night stand etc. ). And it was the same like with alcohol. You did not want to do it but because of various reasons ( e.g. everybody else does it etc. ) you did it. You did not like because something was not right but yet you did it again and again until it turned into obsessive sex with literally anybody. You got used to it and it became to you normal. Then one day you decide that you are not going to do it as much as you did it in the past but still it is a form of self abuse unless it is a pure self expression as self.
And the same is with masturbation.
Now... let's go into a more subtle example like work on the computer. This can be also a form of self abuse. I know that it may not make sense to many people but yet continue reading and you should comprehend it.
So... let's start with computer games because this should be easy understood by most of us. Thus let's say that you have been playing computer game for couple of hours. You are getting tired but you have got really into it and you want to finish another level before you turn off your computer. But then you continue playing for another few hours. You knew that you have a really busy schedule for the next day and you should have had a good rest but yet playing the game for many hours and are really tired and exhausted. So this should be clear to all us that this is another form of self abuse. And the extreme example of it is when somebody has been playing a computer game few days continuously and s/he died because the body could not handle the stress anymore.
And this also applies to work on the computer. I know that we have always a good excuse ( "this is my job" or "I have to earn money" etc. ) but in the end this can be also a form of self abuse. It is we focus on our goal/task, we get involved and/or engaged into to and within that we ignore what our body can handle. And by pushing the limits all the time we put our body under continuous stress and this is also self abuse.
So now you should and agree with me that working on the computer can also be and quite often is an abuse. We should make clear what our bodies can handle and then work on our projects and tasks.


To be continued...
COMMENTS
---