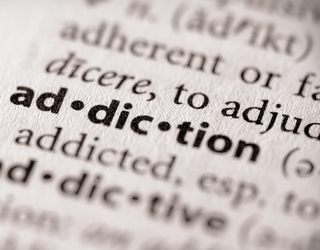 I am catching up with posting online my articles.

As you can see neither doctors nor family can do much about in regards to helping somebody because the current legal system does not allow this option.
Obviously there is a question here whether enclosing somebody for few weeks and months in an special anti-addiction educational and training center would help ?
Well... the answer is straight forward. If somebody does not want to change then there is nobody - not only on this planet but also in this whole universe - who can do it. Even god is helpless under condition that he exists in the first place. But seeing how many addicts are in this world and how many people suffer because of it ( including families and innocent people who for example die in accidents caused by drunk people ) then we could easily come to the logical conclusion that god does not give a shit about it or does not exist at all. But this is not really relevant here ( argue about whether god exists or not ) because we have a huge problem with the addiction in this world and we ( people ) have to do something about it.
Thus forcing and enclosing somebody in an educational anti-addiction center would not always guaranteed that somebody would succeed and never come back to addiction simply because the change and decision about stopping it must come from within. It must be self aware decision of a person.
So what is the difference between the proposal which I am presenting here and the current system in which we already have specialized anti-addiction centers.
Well... I know that we already have specialized centers but this is just like with the hospitals. Anybody being there may demand being released any time, go back home and continue doing their shit with the addiction.


To be continued...
COMMENTS
---