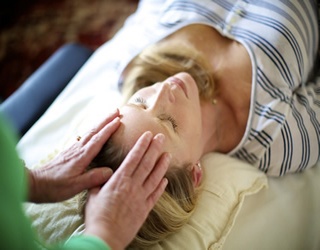 Let's go again straight to the point. Every sickness ( including the nasty ones ) is thoughtfully designed and created by the patient himself which clearly states the we are personally responsible for the sickness.
You don't really hear it ever from your doctor ?... do you ?
Thus if you are the creator of the sickness that means through logic that you should be able to un-create it and make yourself healthy if you wish so. I know that this sounds like the utopia but this is the fact and if you were able to go right to the core of the problem and change it instantaneously then you would be able to really heal yourself. It would still take some time for the body heal itself but the whole process would be relatively quick and lasting until you would start to create the sickness again.
But in this moment - as I said before - it sounds like an utopia and most of the people would probably laugh at me and look weird at me if I told them this. Thus in the moment people don't take into consideration possibility and they consider themselves as victim of the nasty bugs, viruses and the sickness itself. And thus based on this belief people go to the doctors who promise them to heal them from their sickness. Simply speaking... you pay them money and they do it for you. But his in reality is not real healing but instead it is the efficient suppression of the symptoms so that it seems that you are healthy. But unfortunately the suppressed sickness is still in your body and later in your life it will manifest itself again and usually much stronger.
Thus here we have the answer why the doctors are rich and the practitioner of natural medicine is quite often struggling with paying his bills. As I said before you don't have to do anything, the doctors do everything for you ( they suppress efficiently the symptoms ) and they ask to be paid a lot of money for it.


To be continued...
COMMENTS
---