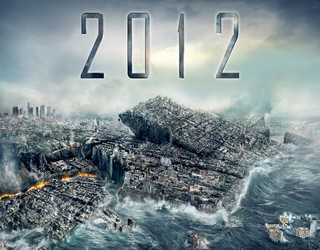 The idea about the Mayan prophecy and the end of the world has received a lot of attention and there have been written many books about it, there are many internet websites dedicated to this topic, there have been many courses, trainings, videos about it etc.
But what is going to happen with all these books and websites after the 21st of Dec, 2012 ?
The bookstores will try to sell books for almost nothing but eventually they will be thrown into the rubbish bins. The internet websites will loose the traffic dramatically. It is normal. People have dedicated a lot of time to read the articles and watch the videos with the information about it but now it is going to be over. Thus as I said the websites dedicated to the doomsday of 2012 and the ascension will loose the traffic unless the owners will come with another idea that the end of the world and the ascension will happen later in the future. They will try to explain that there has been miscalculation in the Mayan calendar etc. And of course there will be again some new small groups with new leader who will convince others that he has received some telepathic information about the next prophecy etc. I am sure that this will happen and some people ( the followers ) will fall for it again. But this time it is going to be different because 2012 prophecy about Apocalypse, Mayan calendar, UFO and alien intervention, ascension have received a lot of attention and has been promoted for many years ( also in public media ) and it has involved many people around the whole world. And this time there will be also many people who realize the nonsense of those prophecies and will not fall so easy for it the next time.
We may also not forget about 2 prophecies of doomsday made by Harold Camping ( 21st of May 2012 and 21st of Oct 2012 ): The end really IS nigh: Doomsday prophet Harold Camping resigns and apologizes after two failed predictions in five months
In the end he has apologized and resigned as a leader of his church.