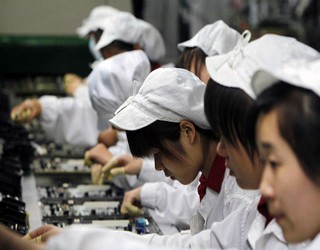 This is the continuation of the previous article:
MY SURVIVAL IS BASED ON HURTING OTHERS - BAR OWNER - PART 1
MY SURVIVAL IS BASED ON HURTING OTHERS - SOLDIER - PART 2
MY SURVIVAL IS BASED ON HURTING OTHERS - SALES PERSON - PART 3A
MY SURVIVAL IS BASED ON HURTING OTHERS - SALES PERSON - PART 3B

Thus these are few examples of how our survival in the current system depends on taking advantage, abusing and harming others. And there are many more. Unfortunately this is very common in our society to the point we have got used so much doing it that we don't see anything wrong with it - it has become normal. And if you don't do it then you are being regarded as weird and stupid.
All of it has accumulative consequences and we can see it very easy all around us. Once you abuse/harm/take advantage of somebody there is a big chance that this somebody will do the same to others and later we have a lot of suffering and pain as a result of it. And don't tell me that you don't see it. Don't tell me that the world is beautiful. It is maybe beautiful for you because you have taken advantage of others and you have a lot of money so that you may afford to pay for all the luxuries of this world. Do you think that life is beautiful for those who have to work 10 - 15 hrs a day for less then few dollars making your Iphone, laptop, luxury boat etc. ? I am sure that you don't think about it this way but it is simply because you don't want to see it ( although this is the fact ). You pay the money believing that this is fair exchange and you don't need to know more and how the product got to you. It is nothing else but pure ignorance and egoism. If you would pay a person for killing somebody else and the police finds out about it, you would go to the prison for it. And this is what you are doing actually when you buy a product ( phone, laptop, clothes etc. ). You are paying somebody ( e.g. the owner of the factory in China ) who abuses others ( employing children and paying very little for working long hours ) and thus - the same as the murderer - you are responsible for it. The difference is that you will not go to the prison for it.
There is no point in getting angry or judging all that is happening in this world as bad or wrong because all that is happening is manifestation of our creations and what we have allowed. There is nothing to complain about. If you don't like it then do something to change it. You can join us and work to implement Equal Money System.
To be continued...