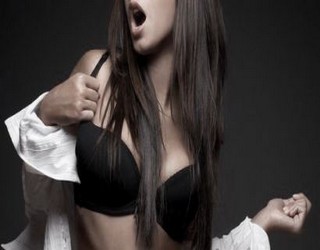 This is the continuation of the previous article:
I AM A GENIUS !!! I KNOW HOW TO STOP PORNOGRAPHY, PROSTITUTION ETC - PART 1

Thus it is clear by now that every single mouse click on the porn site gives the owner reason for continuing to run the business. But still there is nothing wrong with watching pictures or movies of naked people posing on the camera and/or having sex. Then which websites can I watch ?
Well... this is may be easy because almost all of the porn sites have models who have made the decision to pose for the camera because of the difficult financial situation or because they have been forced to do it under physical threat. And so I would recommend that if you are not certain about this point you better don't visit the website at all. Otherwise you are equally responsible for all the abuse against the models, which have been done by the owner of the website to get them to pose on the camera. I know that you may want to say again that my approach to it is too extreme but I will tell you that it is not about my approach to it. It is that the abuse of others has been so common that it is being regarded by the society as something normal and this is really f...d up and not my extremist approach about it. I am telling you that if you stop watching the websites which violate human rights, they will stop and close down.
Can you see...? It is all up to you and me. This is how we can change the world. It is not about creating new law making the porn sites illegal. It is all about you and me.
Another point... prostitution. The same as posing nude for the camera prostitution is done for money and people do it almost always because they are being forced to do it. And again it is all about you and me. If you pay somebody for having sex with you without considering the reasons why this person is doing it for money, you are committing abuse and you are fully responsible for all of it. Of course you will not be sentenced to prison for it but morally you are responsible for it. Why don't you give the money to the prostitute to help her without asking her to give you a blow job or having sex with you ? And instead help yourself with your own hand. Seems impossible for you to grasp this idea in your mind ? No surprise... This form of abuse ( prostitution ) has been so common that you don't anything wrong with it and you justify it as a fair exchange. But the absolute fact is that you are abusing other being and you are responsible for it. You wouldn't like it to happen to your daughter and you wouldn't like to be yourself in the shoes of the prostitute thus why do you do it to others and justify it as OK ?
Stop this bullshit with justifying abuse as fair exchange and then together we will change the world. We will stop pornography, prostitution etc. It is the only way to go. It is simple. It is genius but yet I will not win the Noble Prize for it.
To be continued...