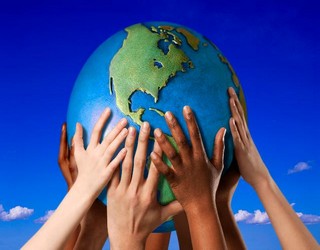 I realize that the situation in the world is very difficult and there is a lot of suffering. And I am sure that there are many people who would like to change it - especially those who suffer - but at the same time people give up before even trying doing anything because they feel overwhelmed, they don't know where to start, they procrastinate, complain, find excuses etc.
But what is the reality ?
1. It is true that there is a lot to be done.
2. There is no easy way out and no shortcuts.
3. The more and the longer we postpone it, the more suffering and the more difficult it is going to be for us to do it.
4. Nobody ( god, Jesus, aliens etc. ) is going to do it for us.
5. We ( humans ) have to do it ourselves.
6. Everybody must work with whatever is within their sphere of influence but at the same time we must work on the global scale.
7. It is going to be easier if we work together in a group - as a matter of fact there is no other way of doing it.
Thus the change must be done and there is no easy way out. But there are 2 interesting points within it. Once we start doing it we start to realize that it is not so difficult as it seems and once we start seeing the change we will get self empowered and the rest of work will go even easier and faster.
Equal Money System is the solution for our problems and it needs to be done. There is no point in waiting and delaying it. Just do it.